Features
Situated on the Taaibos River, guest can enjoy the sounds of the water flowing past, and some game passing by.
Two game drives daily that enable you to enjoy the panoramic bushveld scenery and the Big Five within the Welgevonden Game reserve (36 000 hectars).
A magnificent pool and outdoor area provides a tranquil oasis for guests to unwind.
Luxurious newly renovated rooms with both indoor and outdoor showers allowing you to be one with nature.
A resident chef who handcrafts delicious dishes, drawing inspiration from both international and African cuisine.
A boardroom area with a projector for conferencing or work related activities.
Big Five

Yes

Off Road

No

Camp Fenced

Yes

Child Policy

All ages welcome

Pool

Yes (heated Pool In Main Area)

SPA

No

Aircon

No

Cellphone Signal

Yes

Malaria Area

No

WI-FI

Yes

Wheelchair Friendly

Yes
Location
Welgevonden Game Reserve, Limpopo
Getting There
2.5 Hours from Johannesburg or OR Tambo International Airport to Main Gate.
45 Minute flight to the Welgevonden Game Reserve.
Accommodation
4 x Luxury Rooms
1 x Honeymoon Suite
---
Please note:
All rates are subject to availability.
Proof of SADC residency may be required at the time of booking or upon check-in at the lodge.
Surcharges may apply on rates over peak holiday periods and long weekends.
Unless otherwise stated, all rates listed are based on a minimum 2 night stay. Surcharges may apply for a 1 night booking.
Rates quoted are only applicable to South African Residents. Special Discounted Rates for International Residents are available on request.
Welgevonden Park Fee of R 230 per person per day will be added to the invoice at the time of booking.
Guests will be collected at the Main Gate of the Welgevonden at 13:00 on the day of arrival.
On the day of departure, guests will be transferred back to the Main Gate at 11:00.
Gate transfers other than the allocated time must be requested in advance with management & if available will be charged at R 1,000 per vehicle one way, subject to change.
Single Accommodation Policy
Single accommodation rates are available on request. Please contact your BushBreaks & More consultant for a quote.
Children of all ages are welcome at Bontle Lodge.
Children between the ages of 0 – 8 years will be allowed to share a room with 2 adults, either in a cot or separate  child's bed.
Children aged 9 years and older will be accommodated in their own room.
Child rates are available on request. Please contact your BushBreaks & More consultant for a quote.
Game Drive Policy For Children
Children 5 years and older will be permitted on game drives at the game ranger's / management's discretion.
About Bontle Lodge
Nestled in Limpopo Province, located on the northern side of South Africa, lies the luxurious Bontle Lodge. Bontle, meaning "beauty" in Sesotho – one of South Africa's native tongues – epitomises what you will see, one of the best in South Africa. From its luxury amenities to incomparable experiences, you will be immersed in this African paradise upon arrival. Choosing Bontle for your luxurious getaway is a must for discerning nature lovers from all across the globe. We offer a complete classic Safari experience, that can be tailored to each guest's preferences, guaranteeing an unforgettable stay. What can be described as a living paradise, the lodge is located in untouched and pristine surroundings. From here guests have an idyllic view of the African bushveld and the game drives enable you to witness The Big 5 in their natural habitat. We provide a sanctuary for those who seek communion with nature, free from any kind of interference or disruption. The conservation of the nature reserve is a longstanding practice that prohibits human interference. This is strictly enforced by both the lodge and nature reserve teams who are not authorised to alter the environment in any way. The 'no-human-interference-with-nature policy' has been maintained from inception.
About the Accommodation:
Five Luxury Rooms, with one Honeymoon Suite.
Within each room, a combination of traditional doors and nets are in place, accompanied by fans that help you experience a feeling of connection with nature even while being indoors. Perfect for couples, each room boasts a deluxe double bed, however, this can be separated into two single beds upon request.
Lodge Features:
Views of the perennial stream in front of the lodge
Background sounds of the stream flowing by
Spacious outdoor area for relaxing
A large heated pool in the main area
A magnificent bar counter that seat 10
A curio gift shop
Luxurious lounges
A top of the range Nespreso machine in the reception area
A wide range of teas, coffee and snacks permanently availably in the reception area
Indoor and outdoor dining areas
A boma
A boardroom table for conferencing (seats 10 pax)
A generator for back up power
A resident chef and friendly staff
Room Features:
Newly revamped rooms with gorgeous contemporary décor
Private balcony
En-suite bathroom
Both indoor and outdoor showers
Tea and Coffee facilities
Lodge Activities:
The main activity at Bontle Lodge is the dawn and dusk game drives with our well experienced ranger.
About Welgevonden Game Reserve
The Welgevonden Gama Reserve bordering the Marakele National Park is situated approximately 250km north of Gauteng. The Game Reserve is quickly gaining popularity in the South African and International markets due to its outstanding topography, high quality private game lodges and exceptional game viewing.
Welgevonden was developed on the basis of a freehold title in 1993, with the reserve being divided into 500ha blocks that ware sold to private individuals, syndicates or corporates for the purpose of private or commercial ecotourism.
There are no internal fences, but an electrified perimeter fence restricts the movement of large mammal species, onto neighbouring properties, and a restocking exercise was undertaken shortly after the reserve was proclaimed. A good road network of 430 km of gravel roads exist on the Reserve, which is a mean feat on the rocky, mountainous terrain and sandy soils.
The reserve is situated on the Waterberg Plateau and comprises of mountainous terrain that is dissected by deep valleys and kloofs, with occasional old lands that have been allowed to regenerate since the reserves proclamation. Flat plateaus characterise most hilltops, and altitude varies from 1080 m above sea level at the main entrance gate in the north of the reserve to 1800 m above sea level in the southern section of the Reserve. The combination of the veld types of the sour Waterberg Mountains and the sweeter lowland bushveld types historically supported a wide diversity of mammal species, but by the end of the 19th century most of the large herbivore and carnivore species that were present in the area in historical times had been exterminated by uncontrolled hunting. Over the last 10 years, many of these species have been reintroduced back into the Welgevonden Game Reserve.
Lodge Features

Boma

Conference

Lodge Pool

Curio Store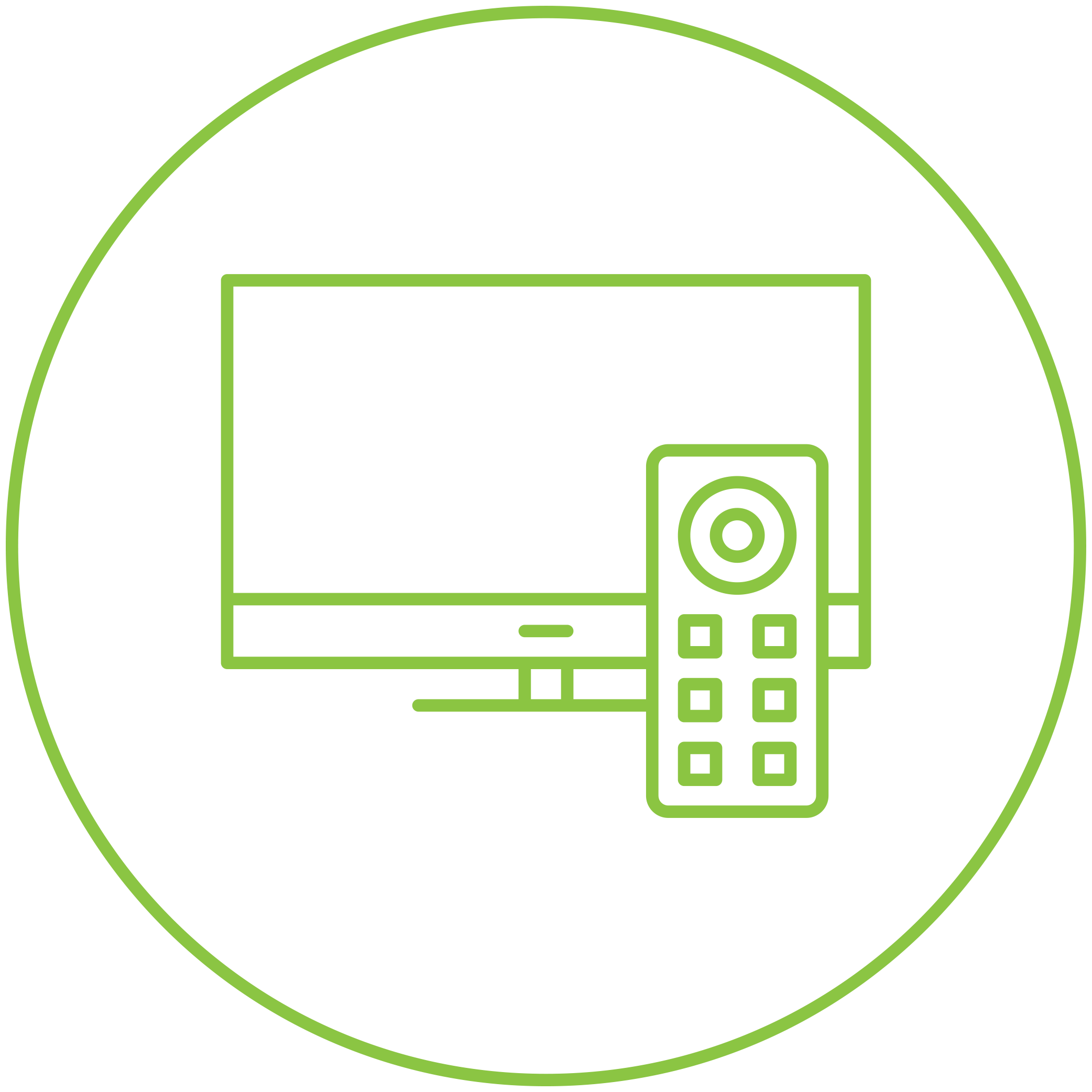 TV

Wheelchair Friendly

Wi-Fi
Additional Activities
The reserve is also home to over 50 different mammals. The diversity of habitat leads to a wide range of wildlife with grassy plains abound with antelope from the largest eland to the diminutive duiker; cheetahs, lions and leopards are regularly seen close by. There are also numerous rare and unusual species such as brown hyena, aardwolf, pangolin and aardvark – all best seen at night. Over 300 bird species can be seen on the reserve, including rare blue cranes, which breed in the southern section early in the year.
Getting There
Take the N1 north out of Johannesburg/Pretoria.
Just over 120 km after Pretoria find the Kranskop toll plaza.
Take the R33 off-ramp at the toll plaza (keep in the left-hand lane) to Modimolle/Nylstroom.
Drive straight through Modimolle/Nylstroom on the R33 towards Vaalwater.
Drive straight through Vaalwater on the R510 towards Thabazimbi.
Follow the R510 for 24 km after leaving Vaalwater.
Guests need to enter the reserve via the Welgevonden Main Gate, which is on the left-hand side of the road. (Go past the signs for Welgevonden South Gate and East Gate).
Guests to please arrive at the Main Gate at 13h00, where they will be met by their game ranger and taken to the lodge in an open Game Viewing Vehicle.
Note is it very important to make the 13h00 pick up time as the lodge is an hours drive from the gate. Late collections can only be arranged if a vehicle is available, and there is a cost of R 1000.